Got Pet Urine Stains, Pet Urine Odor, Dog-Cat Pee or Tough Spots to Remove?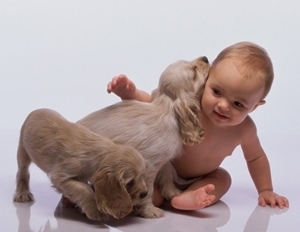 We are constantly getting calls about pet stains and pet odors to be removed!   Dogs and Cats are big part of your family and ours but boy, can they cause problems at times. We specialize in removing these issues from your house so you can go back to loving your pets every day.  🙂
Rotovac Cleaning System & Specialized Odor Removal:  Amazing Results!
We have found the Rotovac Steam Cleaning System with the patented spinning cleaning jets to be unsurpassed for pet stain removal, pet odor removal and pet urine removal.  We also use solutions in the process that on a molecular level go to remove the source of the odor.  This stuff is so good it is even used to remove skunk smell!  However, it has to be able to get to the source of the odor to remove it.  If you have severe pet pee-pet urine issues where it is deep down into the pad (where a pet constantly goes back to in a specific place such as a corner), you honestly may need to replace the pad and possibly the carpet after cleaning the floor boards.  Note:  If your eyes water when going into a room with pet urine odor, you probably are better off starting fresh by replacing the carpet in that room since the carpet itself is probably deteriorating from the damage created by the urine.
Many Carpets Saved- Due to Pet Stains and Pet Odors!
Each case is different, but in all cases of pet odor, we have been able to drastically remove the odor if not remove it completely.  We are an inexpensive way of determining if carpet needs to be replaced if you are thinking along those lines as we have saved many of carpets.  Pet stains in most cases are drastically reduced if not removed as the Rotovac Steam Cleaner really does an awesome job.  Click on our before and after pictures on the left menu and see the difference!
So, the next time you have those unwanted pet surprises, just give me a call.  We can take care of it so you can go back to enjoying your pets again!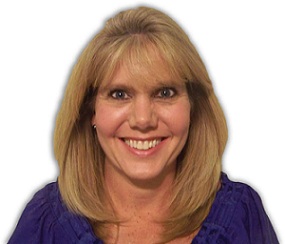 Ellen Fagan- Owner
Here is our first review from a client's pet.  Thank you, Patti, for submitting it on Kobe's behalf 🙂
"I had a tummy virus and did bad things on mommy's carpet.

She called you and you came right out and knew just what to do!

Now the carpets are clean and smell so fresh –

Thank you for making mommy happy again.




Your buddy,

Kobe" – Deltona, FL






"No more pet stains and the carpets look like new! Friendly service and it didn't take long for excellent results!"

Ryko Koldenhof and Riddick- Deltona, Fl
"Such great service ! And nice people! We needed someone – quick – after our big dog had a big accident. Called and they were out within 2 hours. We had to be extra careful as we have a special needs grandson in our home – who is on a ventilator and they assured me of no chemicals. We were able to do his room to and an antique area rug. They are very professional and friendly too! Will definitely use again and recommend to all of my friends! Thank you!"

Barbara B.- Orange City,FL