Insider Secret Question That Makes Most Cleaning Companies Squirm!:
Do I have to pay if I am not delighted with the cleaning? 
The true answer to this question with most carpet cleaning companies, upholstery cleaning companies and tile & grout cleaning companies is "yes, you still have to pay" or they give you additional hoops to jump through to tire you out from asking for your money back.  You see real quick which companies have the confidence in their cleaning by putting their reputation on the line for every job they do by providing a no-risk FREE guarantee.

Our No-Risk SatisfactionGuarantee: Your Satisfaction is important to us!  You will be delighted with our quality cleaning or it's FREE!

Since we use the revolutionary Rotovac Cleaning System and not the outdated traditional carpet "wand," we are able to give you our no-risk iron clad guarantee: "You will be delighted by our quality cleaning or it's FREE!"  Okay, go ahead and ask the next company you approach to do your cleaning if they can give you that guarantee.  If they can't, you just found a company not willing to put their confidence in their quality of work while leaving you with all the risk of a job done poorly. 
Misconception #1
All carpet cleaners and carpet cleaning companies are all the same. I might just as well hire the company that quotes the lowest price. Usually not. Some carpet cleaning companies offer a low price to persuade you to call, but then add on services you thought were included in the price. It would be like a car dealer quoting you for a new car and then telling you the steering wheel and windshield are extra.
Misconception #2
It makes no difference which method of cleaning you choose. This is incorrect. One has several methods to choose from: Bonnet, Dry Foam, Dry Compound and Hot Water Extraction (steam cleaning). Some cleaning systems are considered interim maintenance cleaning systems and others are regarded as restorative by the industry. Only Hot Water Extraction (steam cleaning) can employ a rinse step to leave your carpets as residue free as possible.
Misconception #3
All a company needs to clean carpets correctly is the right equipment. This is incorrect. Many cleaning companies own professional carpet cleaning systems, but they don't teach their technicians the proper ways to use them. Make sure the cleaning company you choose has technicians who are trained by experienced professional carpet instructors.
Misconception #4
The longer you wait between carpet cleanings, the better. This is incorrect. Dirt is like sandpaper. It damages your carpet. The more often you have your carpets cleaned, the longer they will last. Industry standards recommend that you clean your carpets every 6 to 18 months, depending on your lifestyle.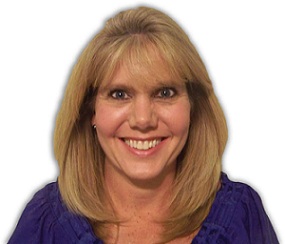 Ellen Fagan, Owner
Click Here for Before & After Pictures Performed by Steam Clean My Carpet & Tile
I have used professional steam cleaners for many years and was impressed that Ellen's equipment did a better job.  She was friendly, courteous and very pleasant to deal with.  I'll definitely call her the next time I need to have my carpets or furniture cleaned." —

Jane & Dale- LakeMary, FL
Steam Clean My Carpet & Tile "Honest Pricing Policy": We will quote fair prices and then stand behind those quotes.  We will not use 'bait and switch' or high pressure tactics with our customers.  We believe in "Quality Cleaning…Affordable Prices" and guarantee our services to our clients.