Our Apopka, Florida Services: Carpet Cleaning Apopka, Fl – Residential and Commercial Carpet Cleaning, Tile & Grout Cleaning, Upholstery Cleaning, Furniture and Mattress
Welcome Apopka Residents:
Hi, I'm Ellen Fagan, Owner of Steam Clean My Carpet & Tile.  Are you ready to experience the new state of art technology in steam cleaning? It is here. We use the Rotovac 360 steam cleaning machine which is truly amazing! However, that is only one reason to consider using us.
Did you ever think you could try a steam cleaner and not pay a single penny if you weren't satisfied. Well, we believe so much in our services that we back our work with the following 100% satisfaction no-risk guarantee: "You will be delighted by our quality cleaning, or it's FREE! Yes, you read it right. So, you really have nothing to lose to give us a try. Our motto says it all,
"Quality Cleaning….Affordable Prices!"
Now you may want to stroll around our website to see why I am willing to put our reputation on the line with every single job we do. See the tabs on the left and you see that we offer before and after pictures of our work, client testimonials, Rotovac Video Demonstrations, monthly specials and much, much more.
After you finish your tour, we look forward to providing the best clean you have every seen. Please submit on-line for a quote or just give us a call to schedule your appointment. You have nothing to lose due to our unique guarantee and you have everything to gain: Your New Steam Cleaner Going Forward! 🙂 I hope to hear from you soon.
Ellen Fagan
Fun Facts: The city of Apopka, Florida is located in Orange and Seminole counties. It had a population of 26,969 per the 2000 census. The Seminole Indian Tribe called the area "Ahapopka," which means "potato eating place." In 1882 it became incorporated as "Apopka." The city has had many notable residents including country singer, John Anderson and Steve Baylark, Pro NFL Runningback from Umass. Apopka has a vibrant park system for people of all ages from walking, bike paths, tennis, basketball courts, many ball fields and more.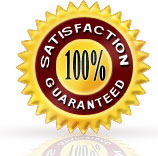 Our no-risk Satisfaction Guarantee: Your Satisfaction is important to us!  You will be delighted with our quality cleaning or it's FREE!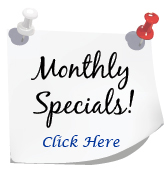 Click Here for Main Page (Monthly Specials)
Residential & Commercial Carpet Cleaning in Apopka, Fl.
Are you looking for a "Wow" experience when getting your carpets cleaned?  We use the Rotovac 360 steam cleaner system to provide an amazing carpet cleaning experience!  We are constantly being told the how the Rotovac 360 got dirt, stains, pet urine spots (yes, even cat urine), pet odors, feces, blood, throw-up, etc. that the others were not able to get out.  The rotating jets of water scrubbing several hundred times per minute get a much deeper and thorough clean!
Furniture & Upholstery Cleaning in Apopka, Fl
Do you have dirt or just the dingy overcast in your upholstery? We have special equipment and experience to make your furniture look its' best!  Let us make it shine again. 

Tile and Grout Cleaning in Apopka, Fl.
Are your kitchen ceramic tile & grout in need of a good cleaning?  How about living room, dining room, bathrooms and rest of your house?  Our client's love the dramatic before and after results with our tile & grout cleaning because most times it comes out looking like new again!  We will even start in your worst area.  If it doesn't look as great as you like, we will stop there and your owe nothing for your tile & grout cleaning.
Area & Oriental Rug Cleaning in Apopka, Fl.
Area and Oriental Rug Cleaning On-Site.
Mattress Cleaning in Apopka, Fl.
Okay, is it time to freshen up that mattress you have been sleeping on?  Did a child or pet have an accident?We can get that mattress cleaned so you can feel comfortable sleeping on your mattress again.
Pet Urine Stain & Pet Odor Removal in Apopka, Fl.
Did your pet just have an accident on your floor?  We have seen it all from pet urine, throw up, feces, blood, saliva, etc.  The Rotovac 360 is amazing at cleaning these spots along with the special solutions we use to remove the odors (not mask them like many others do).  We use solutions that are even used to clean up skunk smell, crime scenes, feces, urine, or anything that stinks. 

  It works amazing well because it goes after and removes the source of the odor.
Sample Client Reviews 
"Great Service. They came next day after I called and did a great job. I had some tough stains and now all is gone and clean! Service was done quickly with no problems. Cats have fresh carpet to roam on now. I would recommend this company after trying Stanley Steamer, these guys blow them away!!!"
Alex