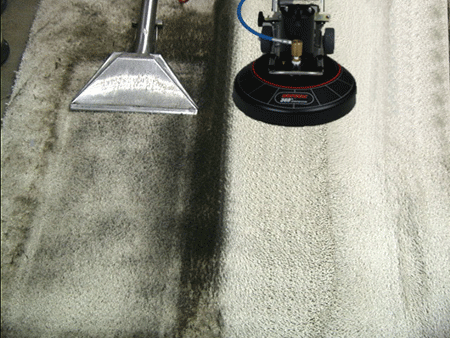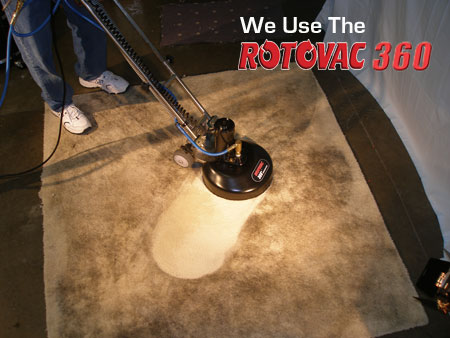 Most Carpet Cleaners Use A Manual Extraction Wand
Cleans from only 2 directions (back and forth) with a couple
of cleaning passes.

Relies on the strength and energy of the worker

Leaves many tough stains and shadowing in the carpet
We Use the Rotovac 360 ® !
Cleans from all directions with hundreds of cleaning passes

High torque motors do not get tired so the quality is consistent throughout the entire job

Restores matted traffic areas and removes tough stains and shadowing that the manual wand leaves behind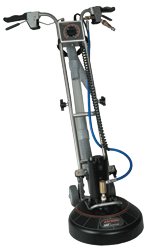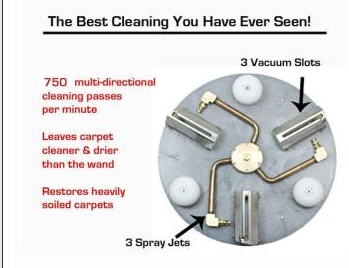 Your satisfaction is Guaranteed!


Before                       Single Pass                            After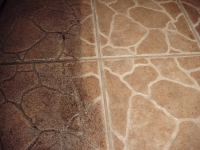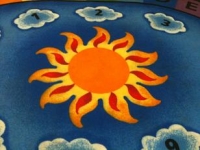 Before       After

                     Before                        After
Why use us for professionally cleaning your carpet, upholstery, tile and grout over the many other professional carpet cleaners including the "Big Guys"?
Well, Our motto pretty much sums it up, "Quality Cleaning…. Affordable Prices!"  We strive to offer our customers a superior cleaning experience without the expensive price tag.  Since we're not one of the "big guys" (we're family owned & operated) we're able of offer a more personalized service to our friends and neighbors.  We use the

Rotovac carpet & tile restoration system

to thoroughly clean the dirt and grime out of the carpet, tile and grout.
This system will leave your carpet, tile & grout cleaner and looking like new. The patented Rotary Head Extraction method of the Rotovac Carpet Cleaner allows the dirt to be pulled out of the carpet without having to rely on the stamina of the person operating the machine. This allows for extraordinary cleaning and customer satisfaction…Guaranteed! Call or go online (on left) for your free quote or to schedule your appointment!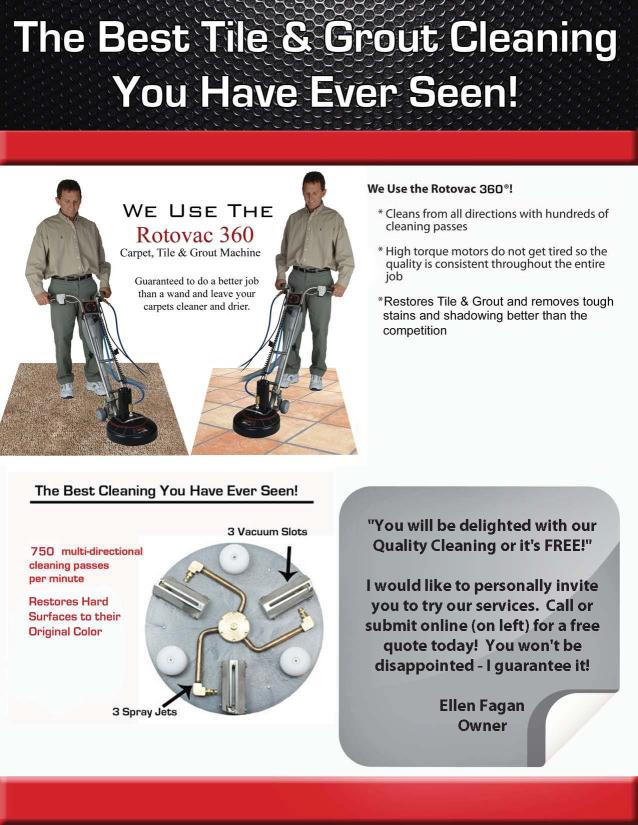 I have used professional steam cleaners for many years and was impressed that Ellen's equipment did a better job.  She was friendly, courteous and very pleasant to deal with.  I'll definitely call her the next time I need to have my carpets or furniture cleaned." —

Jane & Dale- LakeMary, FL
Great Service. They came next day after I called and did a great job. I had some tough stains and now all is gone and clean! Service was done quickly with no problems. Cats have fresh carpet to roam on now. I would recommend this company after trying Stanley Steamer, these guys blow them away!!!

Alex- Deltona,FL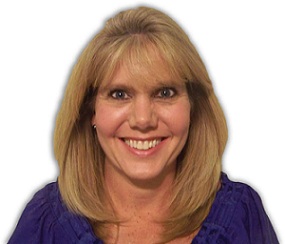 Ellen Fagan, Owner